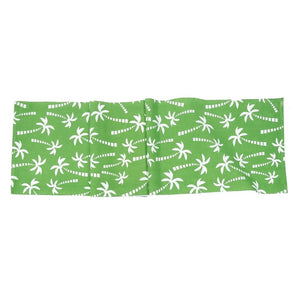 Whether you are seaside or landlocked, you can relax among the palm trees!  With a cool green and crisp white colorway, this table runner is perfect for adding summer fun to any tabletop!. Measures 72" l x 13" w 
Details at a glance:
Beachy palm tree table runner

Measures 72" x 13"